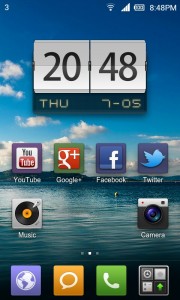 I recently decided to start hacking my smartphone. I am not talking about the illegal type of hacking that everyone knows about, where someone steals people's bank details and all their money. I am talking about simply making changes to my smartphone that will allow me to install different operating systems, or ROMs as they are generally referred to as on smartphones.
Installing, or flashing a custom ROM basically means installing an unofficial version of Andriod, such as MIUI or CyanogenMod. The good thing about flashing a custom ROM to my phone is that I can get features on my phone that are not included in the official ROM on my phone.
Flashing custom ROMs on a smartphone will generally void the warranty. This means that if you are unsure about taking risks that could potentially brick your phone if you make a mistake, it is probably not a good idea to take those risks. However, if you have a bit of experience, or if you are experimenting with an old phone you don't care about, go ahead! You probably won't screw up your phone anyway.
I use the MIUI ROM on my Desire S. MIUI is developed in China, in Chinese and English. It is then translated to many other languages by developers around the world. MIUI looks very different from any other Android ROM and in my opinion, it is the best looking ROM available. This ROM is very user friendly and when you start to get bored of the look and feel, you can install a fresh new theme quite easily.
If you want practically unlimited customisability with some great features added, and if do not care too much about looks, CyanogenMod is an excellent ROM to try out. It is not as pretty looking or as user friendly as MIUI, but the look and feel of it is a bit more like stock Android. This is a good thing because it will probably look right with a third party launcher that you might install. It is hard to explain it, but MIUI simply just isn't made for third party launchers.
You may like the idea of installing a custom ROM on your Android phone. However, the steps involved in preparing your Android for custom ROMs are too complicated to fit in this blog post. It involves unlocking the ROM storage in your phone and in many cases, rooting your stock ROM to install a new recovery partition. Those steps also vary depending on which phone you use.
If you want to find out more about hacking your phone, check out the XDA Forums. This link will open as a new page in your Internet browser. When you go to that website, simply type the phone you use in the search bar and there will be loads of threads about that phone, nearly always including how to root it and install custom ROMs. If there are too many posts, just use Google.
Posted on Friday 6th July 2012 - Leave a comment