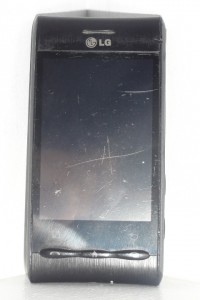 As you may know, my first Android phone was an LG Optimus GT540. Less than 6 months after I got that phone, I bought an HTC Desire S, which I used for around 18 months. Last December, I bought a Google Nexus 4, and it is an excellent phone. However, for quite a while I've been wanting to go back to the LG GT540 for a few weeks, just to give it a try.
My Nexus 4 was dropped recently, and the glass on the front was cracked, making the touchscreen unresponsive. I was shocked to see that the screen had cracked, as the phone was in an ArmourDillo Hybrid Protective Case. If you are going to buy this case, buy a screen protector as well. Anyway, my mum's boyfriend is currently using the HTC Desire S, and I had an excuse to give the LG GT540 another try.
The LG Optimus GT540 is a lower end Android phone from 2010, costing £100 at the time. It originally ran on Android 1.6 and was later officially upgraded to Android 2.1. This phone has a 600 MHz CPU, 256 MB RAM and 512 MB of internal storage, with 130 MB for apps. A 2GB micro SD card is also provided in the box. To complete the experience, this phone has a 3.0-inch resistive HVGA touchscreen.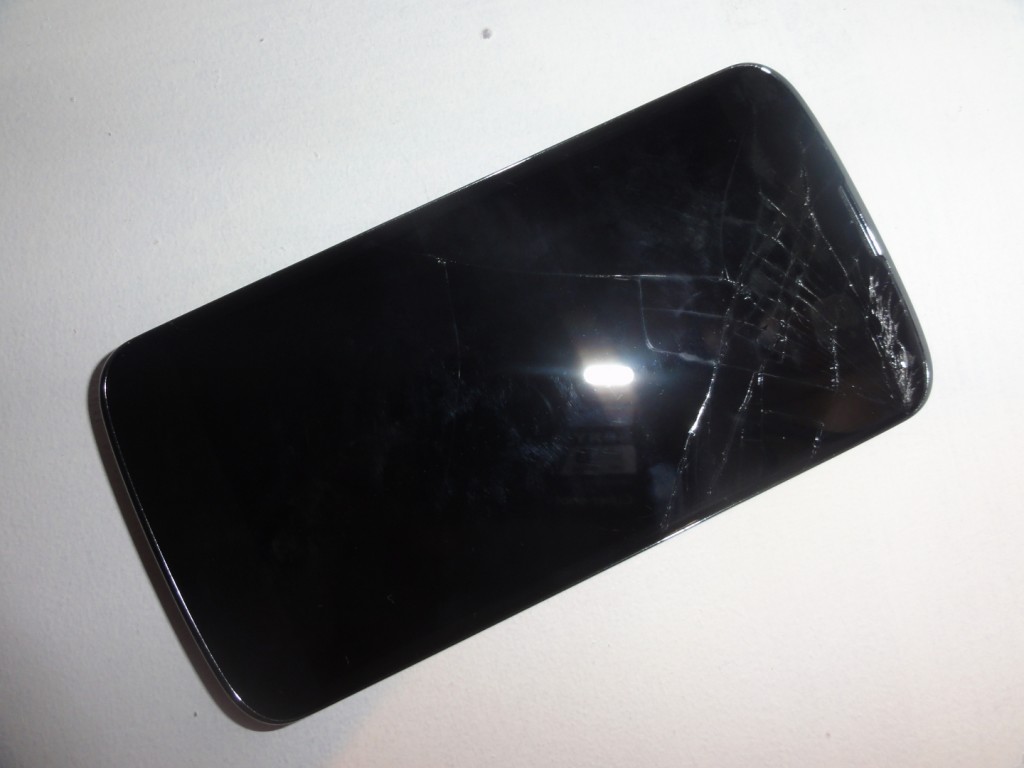 At first, I thought I was going to enjoy going back to the early days of Android. However, I quickly realised how wrong I was. In fact, when I was buying a SIM card for the phone, I was very tempted to buy an HTC Wildfire S as a temporary replacement. The Wildfire S is similar to the LG GT540, but it was released in 2011. It has a 3.2-inch capacitive touchscreen and a newer version of Android, for around £75.
The first complaint I had about the LG GT540 was with the screen. The screen is far too small to type on at a decent speed, and it is resistive. I found that a pencil makes it much easier to use this phone. However, I ended up using a stylus from a Nintendo DS. This puts me under a lot of shame as a computer geek, and I haven't been able to laugh at anyone using an iPhone or even an old BlackBerry.
The second complaint I had with the LG GT540 was with the software. It is not well optimised for the hardware, and quite honestly, going back to this phone feels like using an alpha build of Windows Vista. LG's pathetic excuse for an on screen keyboard had to be replaced with TouchPal, and LG's custom launcher was quickly replaced with GO Launcher.
The third complaint I had about the LG GT540 was the pathetic amount of internal storage. I bought a 32GB micro SD card, so I have plenty of space for my music and photos. However, apps have to be installed on the internal storage, and 130 MB just isn't enough. I can install apps I need, such as GO Launcher and Twitter. However, that leaves no space for Facebook or a theme for GO Launcher.
The forth and final complaint was that I couldn't find a way to install a custom ROM on this phone to save my life. I couldn't find a way to reboot this phone into the bootloader screen, even using ADB with USB debugging enabled. If LG aren't going to make a decent software experience on that phone, the least they could do is to allow the developer community to have a go at it.
Although I couldn't find a way to install a custom ROM on the LG GT540, I was able to root it using an application called z4root. This app uses a security exploit in Android to, well, get root access. Because of that, I can delete bloatware from the phone and underclock the CPU to save battery. However, I am not able to overclock the CPU, or tether my mobile internet connection to other devices.
If there is one positive thing to say about this phone, it is probably with app support. Although LG stopped pushing software updates to this phone a long time ago, many of the popular smartphone apps will work fine on Android 2.1, including the official Facebook and Twitter apps. However, Instagram requires a newer version of Android, and third party Twitter clients have a compatibility issue with my phone.
Although the LG Optimus GT540 is a horrible phone to use, I can still use it as my main phone. Since this phone is made entirely out of plastic on the outside, I don't have to worry about the screen cracking when I throw it across the room. However, the Google Nexus 4 doesn't need to be thrown across the room, and because of that, when my Nexus 4 gets a new screen, I'll be very glad to start using it again.
Sunday 10th March 2013 - 1 comment